June 27 is officially National Sunglasses Day. For many across the Northern hemisphere, your days are now long, sunny and bright.
The summer months are met with many more outdoor activities.
Whether out on vacation, sunbathing at the beach, swimming, cycling or having a barbecue, American's are out there basking in the summer sun.
What better way to celebrate than sporting your favorite sunnies on June 27, taking a few selfies and hash-tagging for a like or two?
But, it's not all about style. National Sunglasses Day is also about spreading awareness on a very important issue…
So, pull out your shades come rain or shine and let's take a closer look at this totally awesome day.
What is National Sunglasses Day for?
According to Google Trends, the term "National Sunglasses Day" first started trending in 2007; however, it is thought to have started being celebrated properly since 2009.
Since then every summer the trend has gained in popularity.
As of 2020, National Sunglasses Day trends the highest in the states of Nebraska, Arkansas and Hawaii.
It's not clear on how it all started, however, a not-for-profit trade association in the United States called The Vision Council is now the day's main ambassador.
The Vision Council wanted to create one special day every single year that would be devoted to helping create awareness of the importance of wearing sunglasses as a way of protecting your eyes from the sun's powerful and damaging rays!
Why is it important to wear sun specs?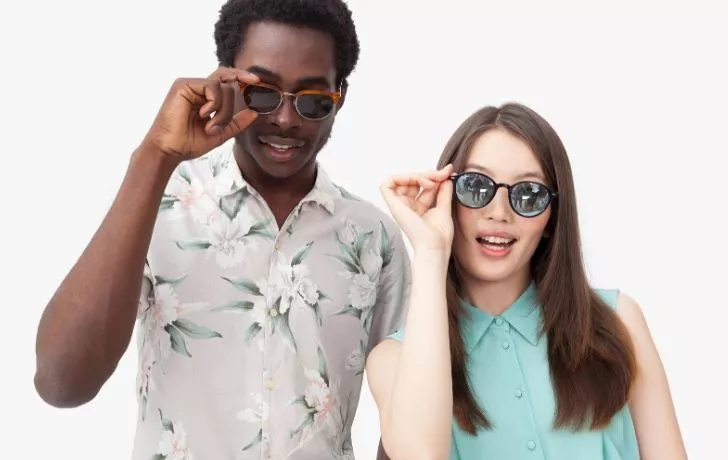 It is estimated that 27% of American adults don't wear shades when they are out in the sun.
This of course means that almost one-third of Americans are highly susceptible to a range of eye-related problems due to the strong ultraviolet rays (UV) the sun emits!
Different cities across the US have different levels of UV exposure. Generally, the closer you live to the equator, or higher the altitude of your city, the higher your risks are.
National Sunglasses Day isn't just for adults. This is the perfect opportunity for parents to teach their children the importance of protecting their eyes.
Children are at a greater risk for eye damage from the sun because they spend a lot of time outside and their eyes have not yet adapted to blocking out UV light.
How popular is it?
In 2019 there was a staggering 1.2 billion impressions online! National Sunglasses day received wide coverage across the US including websites such as businessinsider.com, yahoo.com and many more.
On social media, the likes of celebrities such as Ellen DeGeneres, Lee Gifford and Bethenny Frankel all took part by posting selfies through apps such as Instagram and Twitter.
The craze has also been promoted on TV with channels ESPN, QVC and even The Weather Channel all getting involved.
How do I take part?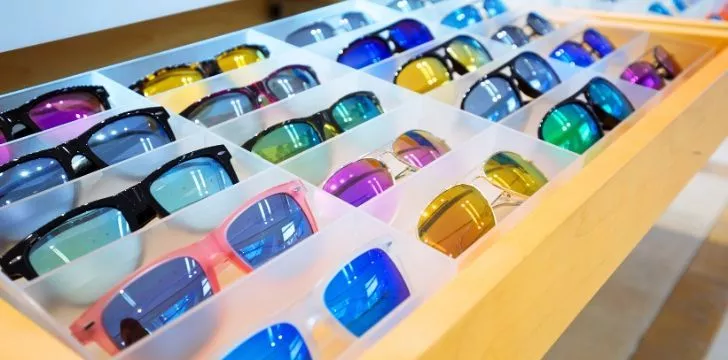 The great thing is that to get involved all you really need is essentially one thing… a pair of sunglasses!
The best sunglasses are ones that are labeled "UV400" as these types of sunnies block out up to 99% of UVA and UVB's harmful rays.
Be sure to get your whole family involved, including the little ones as it's a perfect chance to show them how important eye care is.
However, to truly get into the spirit we also recommend you have your camera at hand for a cheeky selfie or two.
To help drive awareness be sure to hashtag your shameless selfies on social media by hash-tagging #SunglassSelfie
5 Fast Facts About Sunglasses!
Did you know that sunglasses have been used for a very long time in human history? Inuit people wore sunglasses with two narrow horizontal slits across them so they could see while partially protecting their eyes from the sun.
Later in 1913 we saw the introduction of Crooke's lenses. These were made with a special chemical element called cerium which is known for its ultraviolet-blocking elements.
Not long after, in the 1920s sunglasses started taking off as a fashion and statement accessory and became incredibly popular for the beach.
China produces more sunglasses than anywhere else in the world with the port city of Xiamen exporting an estimated 120 million pairs every single year!
Famous British singer Elton John may well be the number one sunglasses lover in the world as it is said that he owns over 250,000 pairs of glasses!
So, what are you waiting for? Be sure to add this cool day to your calendar.
If you don't have any sunglasses why not treat yourself to a brand-new pair?